Centro Mario Molina
Centro de Investigación & Desarrollo
Centro Mario Molina
Centro de Investigación & Desarrollo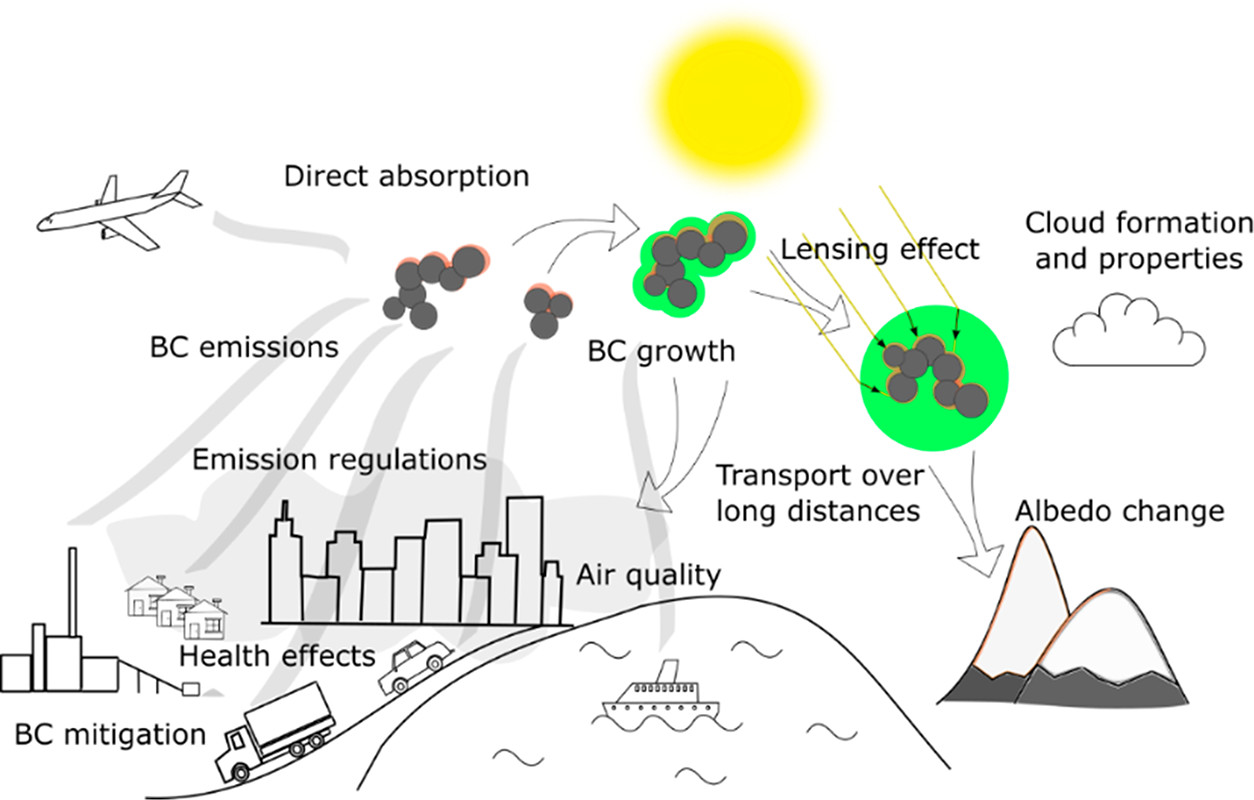 Black Carbon Footprint Concept
Scientific Opinion
Black Carbon (or Black Carbon, BC) is atmospheric particles that are emitted from incomplete combustion process. The BC is a local pollutant that contributes to climate change, and has been the subject of increasing discussion in recent years, given the ambitious goals that have been set to combat global warming. Recently researchers from different parts of the world have proposed the rapid adoption of the BC footprint concept (BCF), which in our opinion is complementary to the already established CO2 footprint.
BC has physical properties that can make the adoption of climate change mitigation measures more efficient. Being particles, the atmospheric residence time ranges from days to weeks. CO2 and methane, on the other hand, are highly stable gases in the atmosphere and their atmospheric residence time is significantly longer (years or decades). Thus, mitigation measures acquired to reduce reductions in BC emissions should have a faster atmospheric response than gases like CO2, methane, etc.
A more detailed description of the BCF concept is open and available
here
.
---
cientifica